Primary School Maths Assessment Book Review - Mathematics Worksheets (NEW SYLLABUS)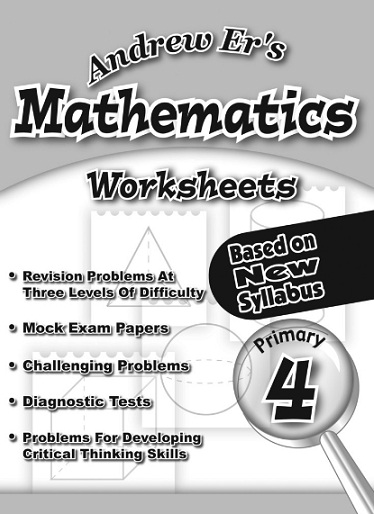 Assessment Book Summary
The worksheets provide revision problems at three levels of difficulty, mock Exam papers, challenging problems, diagnostic tests and problems for developing critical thinking skills.
Advertisements
Assessment Book Description
Andrew Er's Maths Worksheets is carefully designed with each exercise arranged in increasing level of difficulty. Diagnostic tests and examination papers are included to help the pupil prepare for examinations. The mathematical problems have been tried and tested on many pupils who have shown tremendous improvement after they have practised on them.
Advertisements
Assessment Book Review
It has different difficulty levels and some enjoyed doing the exercises.
Levels:
P1-P6
Author:
Andrew Er
Publisher:
EPH
Where to buy:
Popular Bookstore or at Amazon.com.