Advertisements


Papers

Topic-by-topic weekly Assessment Worksheets
English Language Top School Assessment Worksheets

Please write to us using Request for Updates Form, if you wish to receive weekly updates on new worksheets.


Advertisements




2016 Primary 4 CA2, 5 CA2, 6 SA2 Worksheets

This section is under maintenance and will be back soon.

Advertisements




Mathematics Top School Assessment Worksheets
Maths Worksheets
Primary 6 Maths Exam Solutions for Test Papers

This section is under maintenance and will be back soon.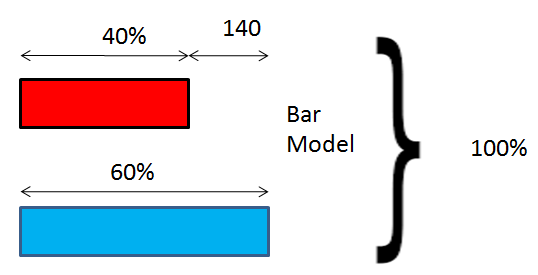 Free Test Papers (2016) with detailed exam solutions.
Click to download now!
About Assessment Worksheet

The worksheets are modelled after Continual Assessments and Semester Assessments. They are divided into topic-by-topic graduated exercises which are more suitable for practices. Questions and answers of weekly worksheets are verified by graduate teachers. Parents need only download those topics in which your child needs improvement. Worksheet version is more suitable for practices than the full length P4 to P6 exam versions.


Schedule
SA2 P4 to P5 English Language & Maths Worksheets - September to October

Please write to us using Request for Updates Form, if you wish to receive updates on new worksheets.
Primary 5 English - Sample Comprehension Passage
Its heavily muscled jaw opened across the top of Andrew's shoe in a ferocious grip. The fangs had pierced the leather and become imbedded just in front of the anklebone. Scorched with pain, the boy stared down at the snake as it seemed to gnaw slowly and deliberately on his foot. Andrew told himself not to panic. His parents had taught him that the faster a person's blood flows, the faster a rattler's poison reaches the heart. Andrew felt weak all over and everything started to get fuzzy. The pain that he felt was overwhelming. The rattlesnake's fangs had injected a massive amount of venom directly into a vein. The poison was racing through his body, launching multiple attacks upon his respiratory system and his heart.
James Porter was pruning the bushes in his front yard when his oldest son, Bruno, screamed for help. James raced for the house and the only words Andrew uttered calmly were and peacefully from his lips were, "I've been bitten by a rattlesnake." Then, he fell to the floor unconscious, violent cramps racking through his body. Andrew's mother, Sarah, tore at his shoes and uncovered an ugly, purple mound that looked to be of grapefrult-size on his right foot and they knew that something should be done to stop the venom from spreading. They quickly twisted a tight bandage around Andrew's leg.
They knew they needed help and ran to their pickup truck and took off at top speed for the health clinic. James drove fast, hogging the road, passing cars, racing for his son's life. Suddenly, the truck began to sputter. A gauge showed that the motor was overheating. Then the engine cut off completely, and the truck rolled to a stop, still on the road. James jumped out and frantically waved his arms. Drivers swerved around him. James ran back to the truck and took Andrew from Sarah's arms. He carried him in the middle of the road and held the boy's limp, almost motionless body up in the air like a flag. One car slammed on its brakes. The driver, a Haitian farm worker, could not communicate in English but he understood. He urged Sarah and her unconscious son into his car and followed Sarah's hand-motion directions to the clinic.
Primary 4 English - Sample Comprehension Passage
Tom had always wanted a pet of his own. One day, he thought of an idea to earn enough money to buy himself a pet. Tom loved painting so he decided to earn some money by painting signs.
After school the next day, Torn saw Mrs. Coney, the owner of the ice cream store at his neighbourhood. Mrs. Coney needed a new sign for her shop so Torn created a gorgeous sign displaying a five-scoop cone. Mrs. Coney was very happy and paid Torn thirty-five dollars.
A few days later, Torn received a call from Mrs. Coney.
"The ice cream you painted for me became real and melted! I can't have this!" exclaimed Mrs. Coney.
Tom's next job was with Mr. Hooper. Mr. Hooper was the owner of Seaview Snack Shack and he wanted a beach scene painted on the inside walls of his store. Tom took five days to paint and when he presented the final painting to Mr. Hooper, he said it was perfect and paid him sever-five dollars.
However, the next day, Mr. Hooper called Torn and said, "Sand from your beach painting is blowing into the kitchen! My customers are also complaining about the sand in their burgers. You won't work for me again!"
Tom checked his cans of paints and brushes. All of them seemed ordinary. Suddenly, Tom had a brilliant idea. Since everything he painted turned real, he thought he should paint what he wished to have - a dog! He took his brushes and started painting a picture of an endearing little puppy he had always wanted. When Tom woke up the next day, he heard a barking sound coming from the living room.